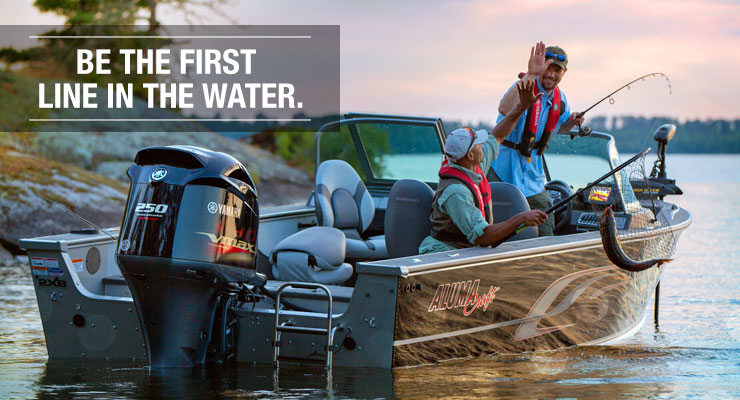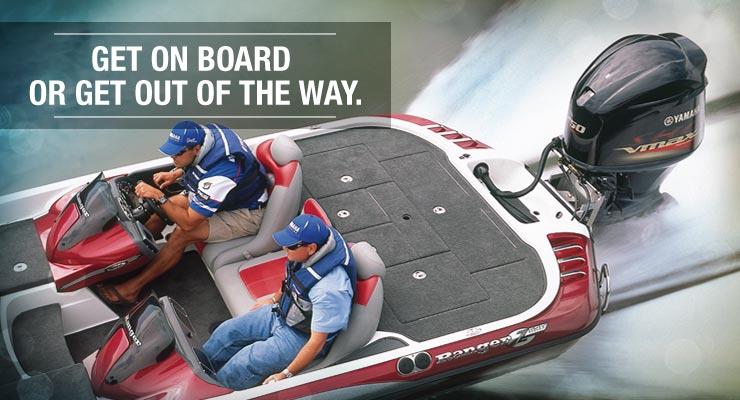 V6 MAX SHO ®
Outboard Motors
VF250 / VF250x / VF225 / VF200
FOR THOSE READY FOR A WHOLE NEW GAME
For years, tournament anglers championed the two stroke, sacrificing fuel economy and power for performance. That is until Yamaha unleashed the world's first 4.2L Super High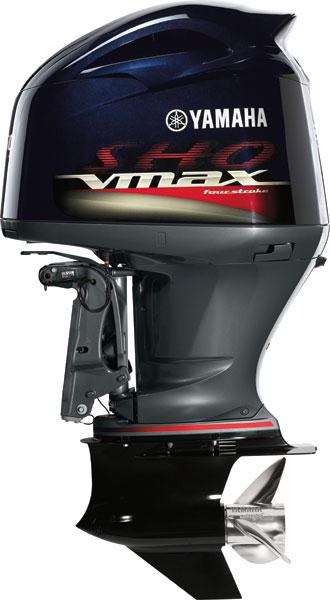 Output four stroke outboard. The four stroke V MAX SHO® offers all the advantages of a two-stroke in a clean burning, fuel efficient four-strokes. It's a level of performance that pro anglers have always wanted on the tournament circuit. And it's officially put two strokes on notice.
Lightning-Fast Hole Shot
The V MAX SHO® has a 4.2L big-bore design that shoots it out of the hole up to 13% faster than its two-stroke competitors. Its variable camshaft timing increases throttle response in the low and mid ranges, resulting in unbelievable acceleration, top-end and midrange punch.
Brute Strength
Its 4.2L big-bore design gives the V MAX SHO® class-leading displacement and power-to-weight ratio.
Smart Innovations
Micro-textured cylinder walls and a new intake system greatly improve fuel economy. In fact, the V MAX SHO® boasts up to 12% better fuel economy than competitive two strokes, and is C.A.R.B. 3-Star Rated for Ultra Low Emissions
Lightweight Design
Yamaha engineers redesigned the cowling, engine bracket and lower engine pan, shaving every ounce of weight, without compromising durability. As a result, the V MAX SHO® is just 505 pounds (dry weight)—a good 34 pounds lighter than previous two stroke V MAX designs.
Here is our East Yamaha Coast Marine Contact Details . All Prices are POA.
Call Our Office at 031-563-3917 or Email Us: admin@eastcoastyamaha.co.za to find out more information. Or Come Visit at