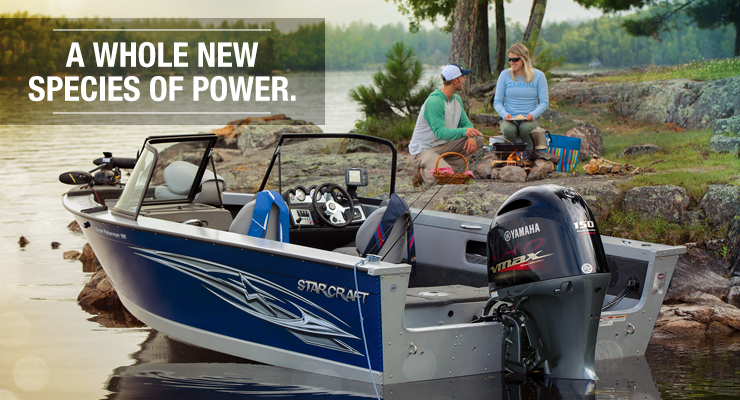 In-line Four V Max SHO ®
Outboard Motors
VF175 / VF150 / VF150x / VF115
VICIOUS COMPETITORS COME IN All SIZES
Meet the next-gen ln-Line Four V-MAX SHOs. Their advanced technology achieves the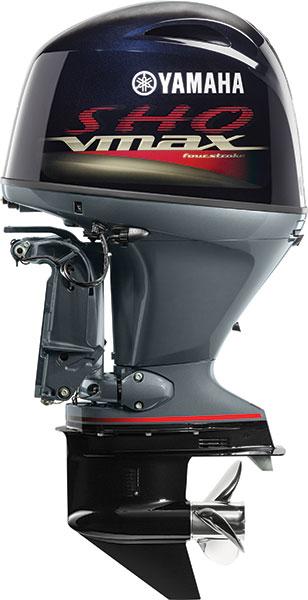 unthinkable-packing the signature VMAX SHO hole shot, midrange acceleration and super-high-output performance into ingeniously streamlined designs. With 16-valves. double overhead cams and electronic fuel injection, their next-gen tech packages are designed for maximum performance and efficient operation, and their DNA, undeniably V MAX SHO. On a bass boat, flats boat, bay boat or other performance hulls, the four-stroke I·4 V-MAX SHOs will deliver the exhilarating performance that anglers crave and the competition admires.
Smarter Fuel Economy
The I-4 V-MAX SHOs delivers the incredibly efficient, clean and quiet performance you expect from a four stroke. Using up to 40 percent less fuel than a traditional carbureted two-stroke, the savings alone should be enough to get you on board.
Extra Space
Four-stroke outboards like the I-4 V-MAX SHOs eliminate the need for an external oil tank. That saves approximately 28 pounds and frees up storage space for tackle and other supplies.
Easy Rigging
The new four-stroke I-4 V MAX SHOs feature mechanical controls that make them compatible with most bass, bay and flats boats. To complete your outboard control system, choose from analogue, 6Y5 digital or Command Link® gauges.
Here is our East Yamaha Coast Marine Contact Details . All Prices are POA.
Call Our Office at 031-563-3917 or Email Us: admin@eastcoastyamaha.co.za to find out more information. Or Come Visit at