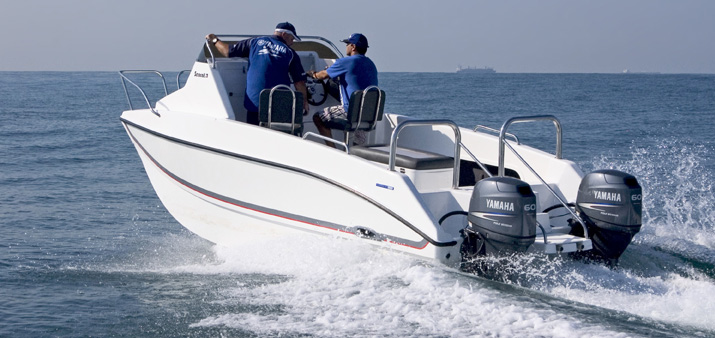 Seacat 565 FC
Walk Through
Off Shore Seacats
The SeaCat 565 Forward Console, like the Seacat 510 / 16′, is a well-loved favourite from the Yamaha Distributors package boat stable. Building on its predecessor, It is designed to satisfy the entry-level buyer as there is no waiting period as opposed to custom boats.
This craft has been designed to cater for the new generation 4-stroke motor with sponsons that provide extra buoyancy without sacrificing performance or ride comfort.
It is extremely responsive and is perfect for tight surf launches as well as long runs into a choppy sea.
The forward console sports a very comfortable front console layout with plenty of storage space as well as tackle drawers as a standard feature. A convenient sitting area is provided on the level, non-slip deck to make anchor retrieval safer & easier. The forward console is available in 2 versions – the walk around or walk through layout to enable you to access the front deck easily.