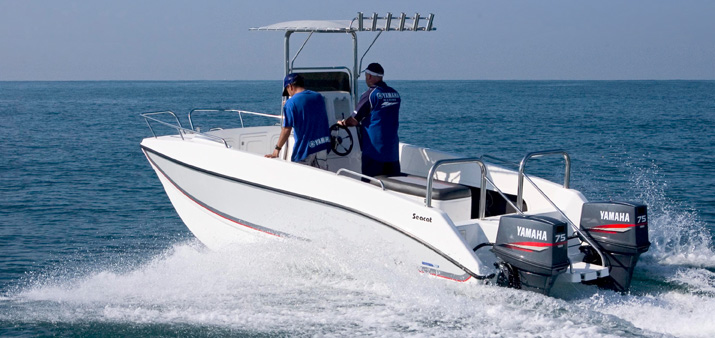 Seacat 565 FC 
Off Shore Seacats
The SeaCat 565 Centre Console is another favourite from the stable of the Yamaha Distributors package boats. It has been designed with the new 4-stroke motors in mind and has high flotation sponsons ideally suited for carrying the extra weight without sacrificing performance or comfort.
It is an extremely agile, well-handling boat perfect for tricky surf launches yet soaks up the chop on a long run into the wind.
It features below deck fuel tanks, large fish hatches, see through live bait well (to make selecting your live bait easier), easily accessible step platform with stainless steel boarding ladder between the motors and perspex covered housing for the echo-sounder and radio. It has ample storage and plenty of space to move around the centre console, ideal for game and fly-fishing.
All SeaCats are supplied with "Steelcraft" braked, galvanised breakneck trailers complete with spare wheel.