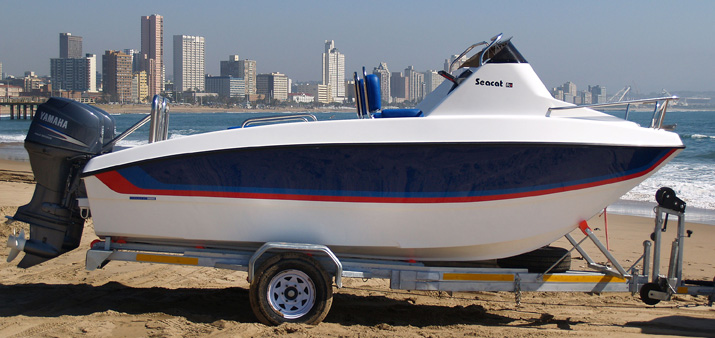 Seacat 510 FC
Off Shore Seacats
The new model Seacats are better looking, well balanced and handle like a dream.
The popular Seacat range has proved to be one of SA's most capable off-shore
boats. Packed with all the features that make boating a dream and fishing a
breeze, the new Seacat makes quality boating more affordable.