190 FSH

A value-packed boat offering the versatility of fishing and family
fun in one jet-powered package.
A Boating Industry magazine "Top Product of 2015". The Yamaha jet-powered 190 FSH is the perfect choice for families who want all the essential features for casting a line in their favourite fishing hole, combined with the versatility of a wake sports-ready runabout. All-new for 2016, Yamaha's patented Articulating Keel provides an unmatched navigational experience, delivering immediate steering response and excellent straight-line tracking. Also features Yamaha's award-winning, two-tiered swim platform.
Here is our East Yamaha Coast Marine Contact Details . All Prices are POA.
Call Our Office at 031-563-3917 or Email Us: admin@eastcoastyamaha.co.za to find out more information. Or Come Visit at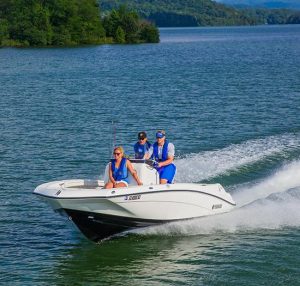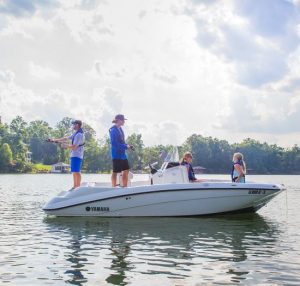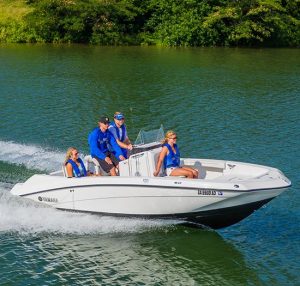 Specifications
Length:     19'2"
Weight:     2050 LBS
Beam:     8′
Draft:     16"
Dead Rise:     18°
Seating Capacity/Weight Capacity:     1240 LBS(8 persons)
190 FSH Video

East Coast Yamaha Marine